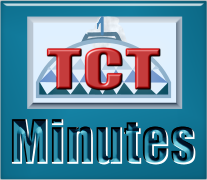 MEETING COORDINATORS: Facilitator: Bud, Stacker: Neal, Note Taker, Alan.
PEOPLE PRESENT:
Attending: Alan, Linda M, Vince, Bud, Pastor Felicia, Inez B Excused: Cheryl, Neal
AGENDA APPROVAL AND MINUTES ADOPTION
Shall we adopt the proposed agenda? Unanimously adopted
Shall we approve the minutes of 10/07/2015 as posted on the TCT website? Unanimously approved.
REPORTS/DISCUSSION