MINUTES: December 16, 2013
PRESENT: Lisa, Neal, Vince (Facilitator), Alan (Note taker), John, Patricia,
AGENDA: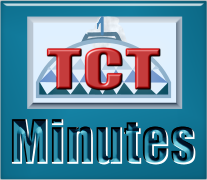 Update on meeting with Bethlehem, (Neal, Lisa, Patricia).
Resolution coming out of that meeting.
Patricia's financial update.
Proposal on delegation (Who our representative should be).
Miscellaneous
BETHLEHEM MEETING: Our TCT representatives met with Pastor Nina and some other church people. The trustees had list of questions, especially regarding the finances and who the actual TCT organizers wanted to be official TCT spokespersons as we interface with others. In their minds, the trustees lacked a clear understanding about who speaks for what Vince calls "the development team." By the term "development team," Vince means those activists who have been meeting and working on TCT for about a year.