PRESENT: Vince, Neal, Lisa, Alan, Patricia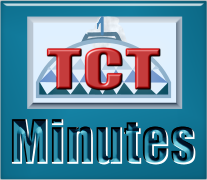 AGENDA:
Web report
Coalition meeting
Associated Ministries event.
ORCA card
Assessment and Ideas from 15 now
Web Report:
Alan reported that he made a backup of the site and has been doing so about every 2 weeks. He reported that we've had a lot of spurious registrations, probably bots. He is going to look into a "captcha" plugin to block bot registrations.
Coalition Report: Neal attended the meeting of the TPCCEH (Tacoma-Pierce County Coalition to End Homelessness). This time, it was Police Department personnel who gave the main presentation. They reported on the police department's encampment elimination program. They say that the problem is not as pressing as some people think.
Lack of mental health and social support facilities and resources in the jail limits what the police can do to address the situation. The jail does not have facilities for disabled. There are other resource problems as well.
The question was raised on how TCT will deal with these problems if the police can't deal with it.
We discussed conundrum of recruiting more homeless people to help us get TCT off the ground. Homeless people need to spend hours every day trying to find food, a safe and dry place to stay, to take care of personal and sanitation needs, and so on. Transportation to meetings is a problem. These limit the ability of many homeless people to participate.
Associated Ministries Event: Neal learned about associated ministries event at coalition meeting. He has been in touch with Chris Morton and Al Ratcliffe. The Associated Ministries is already in a position of deficit and so cannot offer low- or no-cost admissions. We decided we would like Neal to go on May 31st, and we will pay the $40 fee. Vince will contact Bethlehem to see if their offer to store tents is still good. He will then contact Mike and arrange to get the tents from him.
ORCA Card: Alan obtained an Orca Card E-Purse and put $48 onto it. This Orca card can be used by TCT members for TCT business-related travel. The user will keep receipts and records and only use it for items approved by TCT organizing committee. Currently, we put it into Neal's keeping, who will use it for things like traveling to the Associated Ministries event or going to Share/Wheel facilities in Seattle to gain information and resources.
Assessment: We had quite a discussion about how we are doing. Patricia noted that we're thin on the ground, that is, not too many people attend our meetings. Patricia speculated we may have made a mistake by going to the city when we did. As a consequence, we spent 8 months dealing with trying to get the city to come up with a useful code permit process. She thought we may have made a strategic goof. We may have been better organizing a camp and then applying for the use permit.
Vince said he feels our task is recovery. He said he might be able to meet with Pastor Nina. Vince may be able get other pastors to meet with Pastor Nina. Neal says he could perhaps go to Share/Wheel office to get comprehensive list of churches so they could be contacted. Vince will contact Methodist ministers by next meeting concerning liability insurance and utilities. Alan will work on leaflet outlining how individuals can help. Vince asks us to commit to a leaflet and fix cards. How can we put people to work so we can feel productive? Wish list. Pallets, needed material. Which piece do you want to take on? If we have a list, we can.
We have been paying $25 a month to have the TAPCO credit union account. Patricia will see about cancelling that, and we will see about having it at another institution such as Sound Credit, where Occupy Tacoma has an account they do not have to pay for.
Next meeting: June 2
Thanks to Patricia for proofreading these minutes and checking them for accuracy —Editor


Respectfully submitted: Alan OldStudent