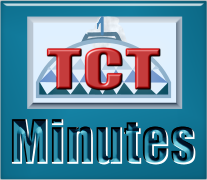 MEETING COORDINATORS: Facilitator: Sam, Stacker: Sam, Note Taker, Alan.
ATTENDEES: Jamie, Vince H, Tom F, Neal R, Felicia M, Laura J, Pastor John, Jami B, Michelle (Trina) S, Inez B, Katherine M, Tommie C, Diane H, Terry H, Woody E, Mark R, Rhonda B, Jannette Z, Carl W, Leonard H, Carre A, Dani C, Linda M, Alan OS.
AGENDA APPROVAL AND MINUTES ADOPTION
Shall we adopt the proposed agenda? Adopted unanimously.
Shall we approve the minutes of -12/02/2015? Adopted unanimously
REPORTS/DISCUSSION

The meeting was entirely devoted to the setting up of our first camp and what we needed to do in the short time remaining.
The Move:

We set a date to move to our new location, Destiny Village. Although we have a location, we are delaying announcing it for legal reasons. The date and time will be publicly announced just before the move. We are getting the word out to homeless to assemble at a specific gathering place, so we can transport them. The Christian Crusaders motorcycle club wanted a "drop-dead" date for when the camp is to be established. They will help spread the word among the homeless, but they want to make sure that we have a solid date.
Sam and others discussed that the whole reason for the encampment is to ensure the homeless have a safe place to stay that is off the streets. People forced to live on the streets do not feel safe. A tent city provides an organized, self-governed place for the homeless.
In the experience of tent cities elsewhere, neighborhood residents initially are reticent about having a tent city nearby. However, after the tent city has moved, the neighborhood often welcomes them back in the area. Tent City residents provide security and litter control and perform community services. Reverend Vince said that pastors of churches in Seattle came to a meeting several months ago and recounted that they had observed similar phenomena in Seattle neighborhoods that had had tent cities.

Logistical Support:

We spent time discussing the logistics of gathering supplies. Various attendees made commitments. We have several resources for obtaining tents. We need more volunteers to transport homeless people on moving day. We already have some and are working on getting others to commit.
Jan is working on mobile showers. She has some resources for this. Sam has building plans for a portable shower. It seems we have some people willing to work on this.
We discussed the need for pallets. Pallets are useful for setting up dry clean spaces in tents. Neal has some ideas where we can get them, and Carl M said he has access to pallets, Coleman stove, and other material.
One of today's attendees, Tommie, has access to a truck that will be useful getting pallets to the encampment.
Rhonda has FB page dedicated to getting food to the homeless, and she says she can utilize her resources to get the word out about food and to potential residents.
We need to get donations for Porta Potties (portable toilets). In King County, the service costs are about $1700 month for 5 units, one of which is for handicapped. We discussed some possibilities for getting Porta Potty units. Sam suggested asking big construction companies to sponsor some of the units, as these companies generally get a discount. Pastor John knows someone who possibly has Porta-Potty units.

Other Support:

Cheryl wants to start a "Women in Black" (WIB) group here in Tacoma. WIB collects data on how many people have died on the street, and on a monthly basis, WIB conducts a memorial for someone who died in a publicly visible case. This has been successful in Seattle in helping to educate people about how homelessness kills.
Carl has reached out to several politicians who seem to be supportive. There is the possibility of endorsements, legislative action, and other support from their offices.

Financial:

We are currently working on obtaining an EIN number (employer identification number) and charitable status. We will need $850 to file for charitable status. We can use someone else as a fiduciary agent until we get that set up.
New Walk Christian Church announced they are pledging $100.00 for us.
We will approach the Puyallup tribe about support and endorsements. They will be sponsoring a sleeping bag and backpack giveaway in a few weeks at the Tacoma Dome for the needy, and Linda will approach them at that time.

New officers:

The membership elected Neal to be the new TCO (Tent City Organizer). Between meetings, Neal will be able to make decisions for our group and will attempt to get buy-in from as many of the key volunteers as possible. Such decisions can always be reviewed by the membership at regular meetings.
NEXT MEETING PLANS
COORDINATORS

Facilitator: TBA
Stacker:
Note taker: Alan

TIME AND PLACE

Date: 12/16/2015
Time: 3:30 to 5 PM
FUMC: 621 Tacoma Ave S
ADJOURNMENT: 4:53 PM



Respectfully submitted: Alan OldStudent