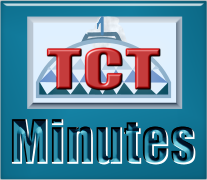 ATTENDING: Vince (facilitator), Patricia, Alan (Note Taker), Neal, Blaine, Lisa.
AGENDA:
Future of project.
MEETING DISCUSSION:
Neal:
Neal is starting school soon. He will have to scale back his involvement somewhat. However, he can probably be present in a camp in the evenings but will be in classes during the day. We will likely have to change our meeting time to accommodate Neal's school schedule.
Tents & Physical Support:
Tents are at the church. We have some sewing machines here in Tacoma somewhere. Vince has not yet had any contact with the church.
Text of Letter:
This refers to the letter we are sending out to local churches, asking for their support. Neal said he feels we should emphasize the spiritual and emotional aspects in our approach to the churches. Vince will write the letters and print them. Neal will provide support to Vince in getting the labels together. Patricia emphasized that before we send out letter, we should understand the necessity of being able to follow through. If we drop the ball, this may make the possibility of a tent city in Tacoma remote for a long time.
Camp Resident Eligibility:
We talked about eligibility to be a resident at the camp.
OUR TO-DO LIST
We need to send the letter out to the churches, and Vince assures us this can be done
Vince assures us that a meeting with Pastor Nina can be set up and done.

Vince will work on this over 2 or 3 weeks.
NEXT MEETING: Meeting will be Oct 6 unless something comes up calling for an earlier meeting.
Thanks to Neal for proofreading these minutes and checking them for accuracy —Editor

Respectfully submitted: Alan OldStudent