Meeting notes taken by
Lisa Vick, 03/03/2014
Start: 4 PM, Ended 5:12 PM
PRESENT: John, Blaine, Neal, Patricia, Vince (Facilitator) , Lisa (Note taker)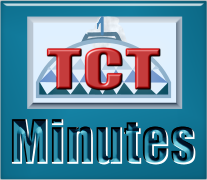 Agenda:
News from Bethlehem Church
Feedback from Gathering Church
Code Amendment Schedule
Feedback on Annual Sustainability Expo
Tent Storage Space
Research on Budget.
Bethlehem Church News: Neal will give a presentation to the Bethlehem congregation meeting. This will help them decide if they want to proceed with negotiations with us to provide a host site. Neal will give the presentation on March 23rd, 2014 at 11:00 AM. Neal and congregation members will have a Q & A (question and answer) session along with the presentation.
A week before this March 23rd meeting (March 16th), John will give a brief presentation to church members to explain what's going on. John will invite church members to prepare questions they may wish to ask. We may return back on March 30 to meet with any members who couldn't make it on March 23 and who may have questions or concerns. Additionally, John will likely want us to attend another meeting of church neighbors, April 5, at 6 PM. Details have not yet been worked out. There will be more information soon.
Gathering Church: There will be a workshop at the Gathering Church this Saturday. Patricia will plan to talk with Pastor Tony about TCT. We will talk about any concerns with the pastor and the church. March 17th neighbor/housing meeting. Harry will be there. along with 2 TCT members. On April 17th, there will be a reading of the proposed ordinance at Tacoma City Council. There will also be a neighborhood/housing meeting March 17th at 4:30 PM.
Code Amendment Schedule: On March 17th, there will be a Neighbor and Housing Committee meeting. This is actually a standing subcommittee of the City Council. Harry will make presentation about what the proposed ordinance calls THCs. (Temporary Homeless Camps). TCT members can attend but may not be able to speak. Because of the Neighborhood and Housing meeting, the TCT meeting for March 17 is canceled so those who wish to go to the Committee meeting can do so. This meeting is at 4:30 PM, March 17, 2014, Room 248, Tacoma Municipal Building, located at 747 Market Street
On April 7th, there will be another Neighborhood and Housing Committee meeting. The first public reading of the proposed ordinance at Tacoma City Council is April 15th and the second is April 22nd. These meetings will be at the Tacoma Municipal Building at 4:30.
Seventh Annual Sustainability Expo Report: Neal reported that he passed out some brochures and talked to the Go Local Tacoma. This is a consortium of local business people to support Tacoma small businesses. Neal talked to them about TCT and asked them to see if they can help.
Neal also talked to some interested PLU (Pacific Lutheran University) students again, explaining to them that TCT is still active. He suggested PLU technically could qualify as a potential site as a religious institution. The students seemed interested and promised to take up matter with their organizations.
Neal discussed with some people at Expo the possible use of solar power panels for energy for the camp's use.
Tent Storage Space: Neal called Bobby regarding possible storage space for our tents. There was no answer, but Neal will keep trying to meet up with him
Research on Budget: Patricia got the different prices on the restrooms from John's family member and talked about building a shower and having a person in Midland to build it. John offered to design the plumbing on it. Also called the garbage company about their services and the waste water. Neal will look into obtaining a PC for TCT EC (executive committee) desk.
Thanks to Neal, Patricia, and Alan for proofreading these minutes and checking them for accuracy —Editor